Our Sustainable Communities approach offers land owners and developers a new approach for designing and developing communities in South East Queensland and North East New South Wales.
It provides land holders and developers an opportunity to optimise overall site profits through a combination of minimising development costs like roads and other infrastructure, maximising site potential and amenities, and improving marketability of resulting house and land package.
In addition to the benefits for developers, Sustainable delivers affordable, environmentally responsible housing for buyers that provide affordable living throughout the 25 year life cycle of the house.
Our Communities
Sustainable delivers truly design lead, sustainable living, and sensible city infill communities that are always committed to our belief – "By creating better buildings, we create better people."
Our vision is to create inspiring design lead community developments that serve to:
Maximise choices and opportunities for various aged residents and visitors (from the young to the elderly),
To enhance social engagement and connectivity, and
To promote inspired and inclusive sustainable lifestyles.
Our expertise has allowed our team to be involved in the master planning and creation of such community developments. One of our most recent community development is our Recipe on Crowley – Recipe House Community Development based in Zillmere, Brisbane.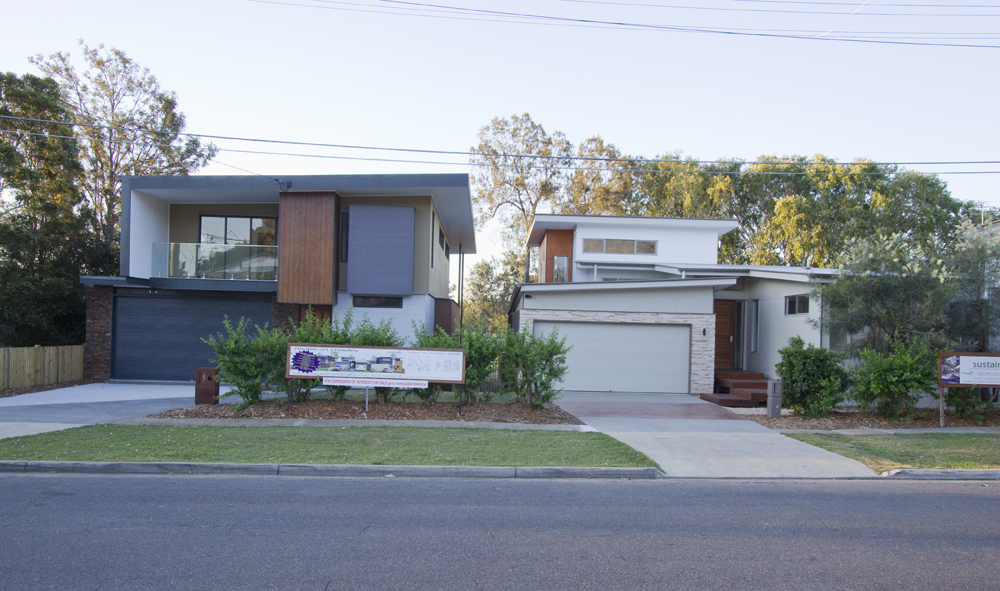 Recipe House Communities – Benefits for Land Holders:
Reduce up to 40% of land development costs
Release value from difficult, unavailable land
Reduce time frames for delivery to point of sale
Reduce up to 25% of build costs
Increase housing stock diversity and appeal
Improve position in 'house & land' market
Sustainable – Inner City Sanctuaries
Are you interested in developing house and land options that offer a market edge? Contact Us today to learn how Sustainable Communities can save you time and money, increase the development marketability, and deliver beautiful sustainable homes.