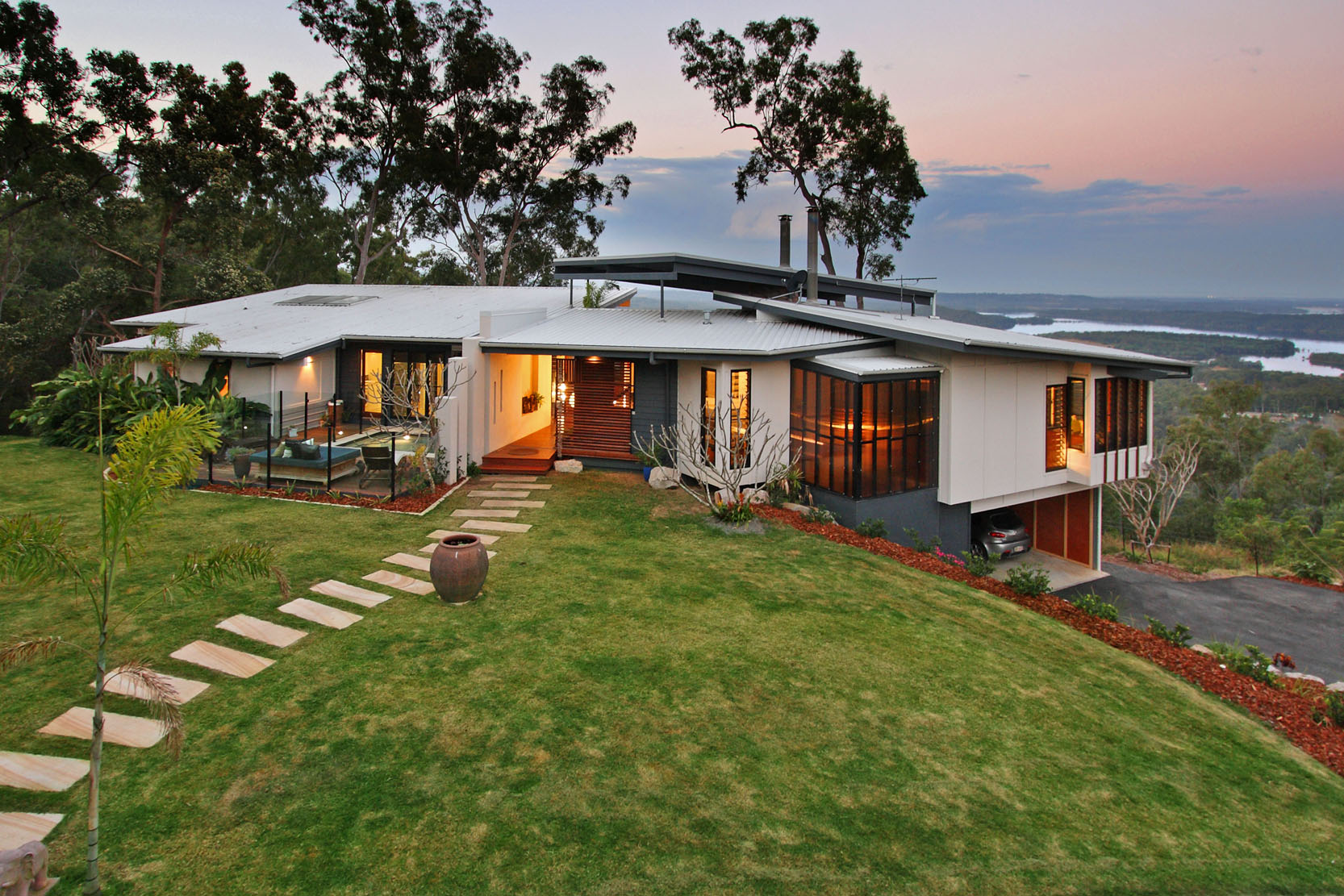 We create and deliver cutting edge sustainable homes beyond our client's expectations. Our architecture is inspired by subtropical passive design principles which embrace individual site orientation, maximise passive opportunities, minimise costs and uses cutting edge building techniques.
We challenge the status quo of "the project housing market", responding to the environmental impact. Sustainable delivers truly design-led, sustainable living, and sensible city infill communities that are always committed to our belief:
"By creating better buildings, we create better people."
Ultimately, by respecting and protecting local environments we build sustainable homes that are inspirational and timeless.
Our Design Approach
When planning to build, renovate or landscape Sustainable will provide you with the proven formula that has set them apart for over 25 years.
Sustainable Design and Construction
Award Winning Australian Experts
Living Sustainable saves you money!
Personalised Service
Our Custom Design Approach
Sustainable Custom Homes are a Design & Construction approach that is dedicated to Client's individual & unrestricted requests for a fully sustainably built home.
Custom built homes are designed to respond and reflect to each individual client's personality and deliver high environmental performance over a 25-year life cycle.
Custom Designs have been a part of our Sustainable team since our very beginning – 25 whole years. Over this time, Sustainable has been awarded with over 70 high level industry awards by our peers, locally and nationally, for our leadership in design and construction of sustainable custom built homes.
As a response to the construction industry market in 2004, Sustainable's Recipe Housing® Approach was born. Although a story of survival, Custom Design is a part of Sustainable's DNA.
"It is where the company built its foundations – Custom Design & Construction is what we do." – Brett McKenzie | Sustainable Pty Ltd. CEO
Our Recipe Housing Approach
Recipe Housing® is a design and building approach by Sustainable that considers elements of the building site and building pools as "ingredients" for truly sustainable homes.
Our Recipe Housing® approach was born in 2004 after the company decided to adapt to the changing construction industry markets – a method of survival.
Just like a food recipe, Recipe Housing® adapts the ratios of site and design 'ingredients' to respond to each site and client requirements.
The result is individual, bespoke homes and communities that respond and reflect to their environment whilst delivering high environmental performance over a 25-year life cycle.
With over 70 Australian housing industry awards, including Australian Greensmart Energy Efficient awards and Greensmart Home of the year awards, Sustainable is recognised as a Queensland leader in affordable, environmentally friendly, and bespoke homes.
Our Retrofitting Approach
Sustainable's Retrofitting is a design and construction approach that delivers a full audit of your existing property, providing professional advice on how to proficiently renovate to improve energy and water efficiencies and to ensure continuity between existing structure and new additions.
Most of Sustainable's retrofit projects build around and over an existing footprint to short circuit lengthy and often very costly local authority approval processes. Sustainable offers particular interest and attention into our retrofitting journeys with our clients, as we undertake a design-lead deconstruction and recycling process in order to reduce waste.
Like our other design and construction approaches to new builds, Sustainable delivers the same high quality to your extension, retrofit or renovation.
---
S5, Ep. 3 — "Building For Climate Resilience: Australia's 2022 Flood Disaster"
May 18, 2022
PROTECT Podcast, Episode 3, S5 – "Building For Climate Resilience: Australia's 2022 Flood Disaster" | Host: Angela Fedele; Guest Speaker: Brett McKenzie (Sustainable CEO)
---
Company Brochures