Sustainable creates affordable environmentally friendly homes that deliver energy and cost efficient living throughout the 25-year life cycle of the home.
Sustainable Home Design Considerations:
Solar optimisation
Water management
Passive heating and cooling
Natural light
Cross ventilation
Roof articulation
Internal zones and space
Thermal efficiency
Orientation
Sustainable Home Construction Considerations:
Reduction in site waste through efficient pod designs, reducing the need of off-cuts.
Re-purposing materials or reusing materials on other builds.
Limiting heavy site works which reduces carbon footprint of construction.
Limiting removal of existing trees, thus reducing site erosion and minimising carbon footprint.
With the cost of electricity and water rising, Sustainable Homes with high environmental performance save their residents money in the long term. How?
Smart design and material use that increases the passive natural heating and cooling of the house, reducing the need for air conditioning, even in Brisbane's summer!
Varied window selections to increase natural light and reduce the need for internal lighting during the day.
Maximising the capacity of the solar panels by clever house placement on the site.
Maximising the catchment of water for use in water tanks.
---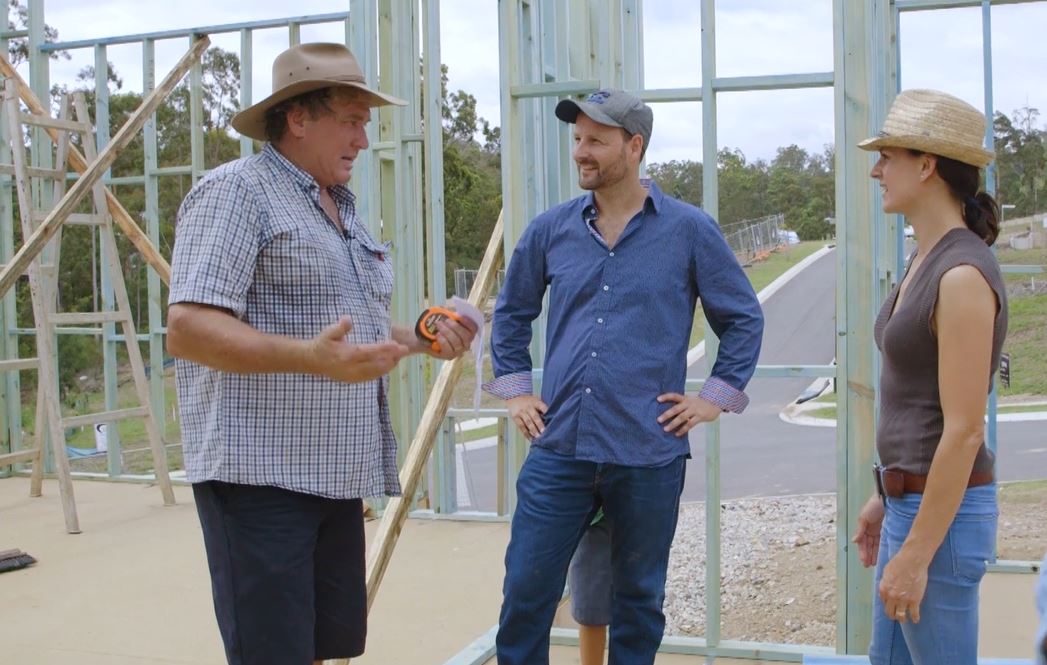 Learn more information about how sustainability principles are built into all Sustainable Homes by watching the Kingfisher video.
---
S5, Ep. 3 — "Building For Climate Resilience: Australia's 2022 Flood Disaster"
May 18, 2022
PROTECT Podcast, Episode 3, S5 – "Building For Climate Resilience: Australia's 2022 Flood Disaster" | Host: Angela Fedele; Guest Speaker: Brett McKenzie (Sustainable CEO)