Australian lifestyle is intricately connected to our outdoor living. Sustainable can create your outdoor 'rooms' through clever landscaping and sensory design that respects the overall site and maximises its capacity.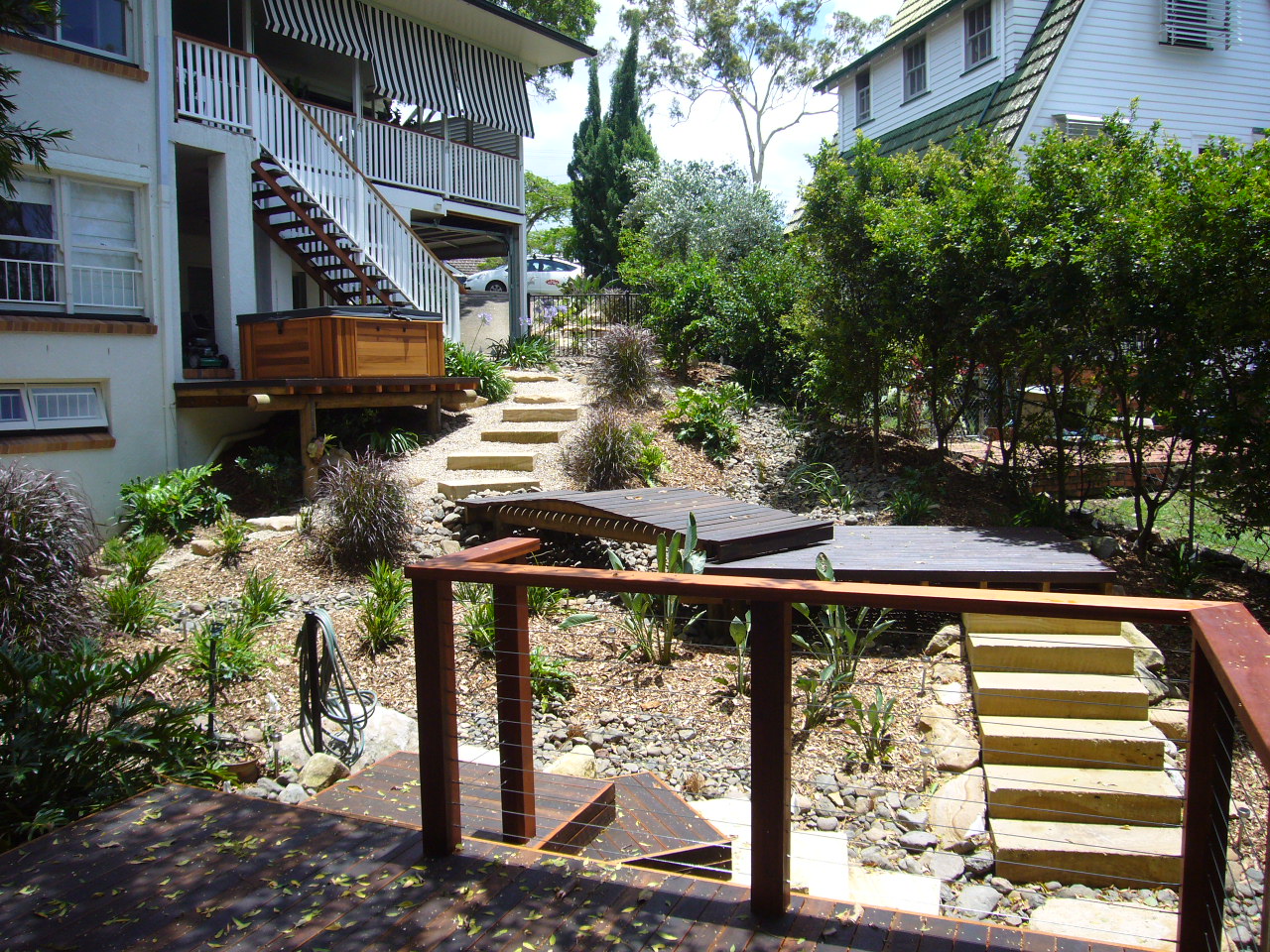 Our environmentally friendly and sustainable principles follow through with our fully integrated landscape design and water solutions.
We offer:
Water sensitive designs (suitable for the Queensland and northern New South Wales climate),
The use of locally native species and landscaping features,
Sensory gardens and outdoor spaces (including outdoor adaptations for all-inclusive participation and abilities), and
Proposals that maximise the overall design of the house and compliment your lifestyle.
---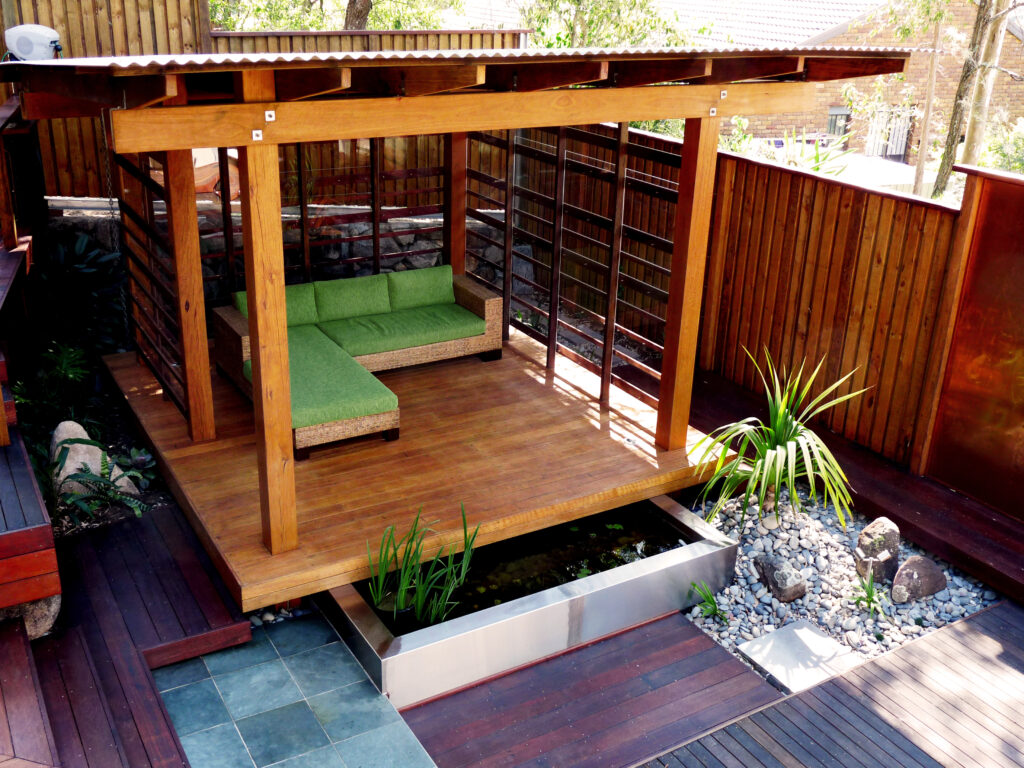 Read The Sunday Mail Dream Homes 2009 feature article about the full transformation of this family Home at The Gap, which was occupied with an unwanted pool, and converted into a 45,000 L water tank complete with a beautifully landscaped backyard.
---