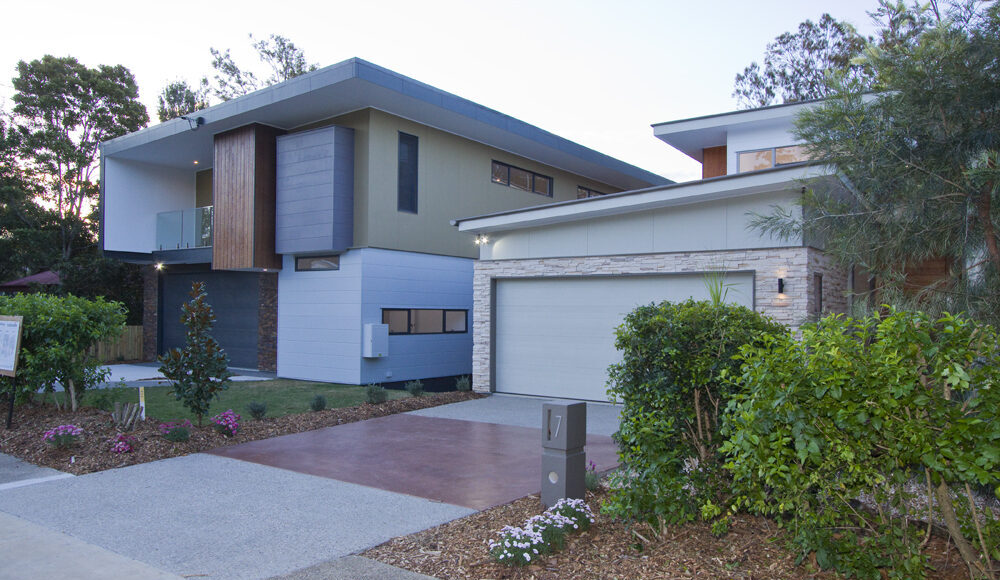 House & Land Developments: Sustainable Communities
The majority of House and Land Developments in Queensland follow a typical process: Land owners investing significant capital investment into site master planning, development assessment costs, and land clearing to prepare for house and land package sales. With competition high and final profit margins per site low, this approach has delivered low performing homes built with traditional methods in order to remain "affordable" to the average buyer.
But what if there was a different way?
Sustainable's Design & Construction approach offers land owners and developers a new approach for designing and developing communities in south-east Queensland and northern New South Wales.
It provides land holders and developers an opportunity to optimise overall site profits through a combination of minimising development costs, like roads and other infrastructure, maximising site potential and amenities, and improving marketability of resulting house and land package.
In addition to the benefits for developers, Sustainable delivers affordable, environmentally responsible housing for buyers that provide affordable living throughout the 25-year life cycle of the Home.
Sustainable Communities – Benefits for Land Holders:
Reduce up to 40% of land development costs
Release value from difficult, unviable land
Reduce time frames for delivery to point of sale
Reduce up to 25% of build costs
Increase housing stock diversity and appeal
Improve position in 'house & land' market
---
S2, Ep. 6 — "Building Sustainable Communities"
March 19, 2021
PROTECT Podcast, Episode 6, S2 – "Building Sustainable Communities" | Host: Angela Fedele; Guest Speaker: Brett McKenzie (Sustainable CEO)
---
Are you interested in developing housing and land options that have the market edge?
Contact the Sustainable Team today to learn how Sustainable Recipe House® Communities can save you time and money, increase the development marketability and deliver beautiful sustainable Homes.