Sustainable Recipe Housing by Remote Locations…Your affordable, site specific, sustainable house designs and construct package…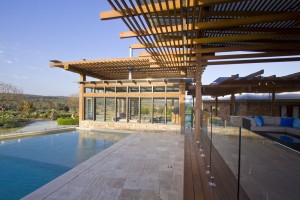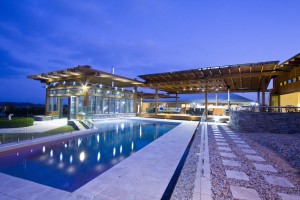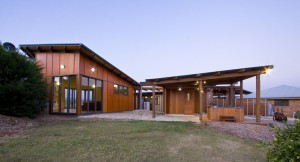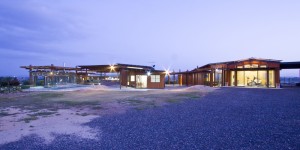 Why Recipe House Designs?
Affordable
Site specific & constructed fully onsite (Ranging from pre-fabricated pods to more complex, bespoke designs)
Flexible & a wide variety of selection: from small, medium and large living, sleeping, and garage modules to suit every family type
Energy efficient: resource efficient, water waste and energy efficient – a well designed sustainable alternative to project housing
Low maintenance: we evaluate the 25 year life cycle of your house
Greensmart Energy Efficient Award Winning: ranging from Townsville in QLD, all the way to Scone in NSW.
Environmentally friendly building materials: exterior walls are clad in your choice of low maintenance lightweight materials in accordance with their orientation
Adaptable & customised to a wide variety of sites: Recipe Houses can be positioned anywhere, from an inner suburban block to remote regional areas and rural areas
Minimises waste materials & construction impacts on the site
Utilises local council utilities: (depending on location) or can be stand alone, with the provision for water tanks and solar power.
Consider budget starting from $185k (more details below)
Recipe House Process
Simple selection process (how it works)
1. You purchase a block of land and come to us. We provide advice in regards to what modules we believe, will best suit the site and provide information on orientation, ventilation, slope etc.
2. You decide what modules you want and how many. There are different Living, Sleeping and Garage modules for Small, Medium and Large families that are combined to create your home. You can pick and choose between the small, medium and large modules.
3. You select from our range of finishes, fittings and fixtures: all of which will be provided to you as part of our standard information package.
4. Your working drawings are produced, approvals and engineering are obtained.
5. Your Recipe House is constructed.
Your site
Is your site/block of land ideally suited for a Recipe House?
We build Recipe Houses on the following sites:
Remote/difficult sites of all sizes/shapes and contours
Flat or steep slopes (we do both slab on ground and houses raised up on steel posts)
Urban development projects
Small Lots, Large Lots or Acreage
Locations were trades people are scarce
Projects with budget limitations
Projects with time pressures
Site where access to amenities is limited.
The end result is a beautifully designed house, unique to your site and your needs, without the traditionally associated costs. Recipe Houses are the affordable and sustainable method to build houses for the future.
Where
Sustainable by Remote Locations designs and constructs Recipe Houses throughout:
Brisbane
Gold Coast
Sunshine Coast
Southern Downs QLD
Toowoomba
North Coast NSW
Sustainability
Living Sustainable saves you money!
Our superb sustainable house designs incorporate principles of sustainability within our designs to address both your current and future needs.
We focus on lifetime solutions and look at the 25 year life cycle of your house and savings to guarantee the certainty of your lifestyle and the certainty of a realistic fixed budget. This means dollars back in your pocket long term!
Our homes are sustainable and energy efficient because they all take into account our proven Sustainability Principles for over 30 years of:
Passive design
Energy efficiency
Solar orientation
Passive ventilation
Site management
Water and storm water management
Integrated Landscaping Design
Built form issues
Views & vistas
Challenges versus commercial outcomes and opportunities.
Life Cycle Assessment of building, product and material choices to manage your Ongoing Resource Management & Costs after your home is constructed.
Design Stages
Design Stage 1: Needs & Site Analysis
Design Stage 2: Concept Design & Detailed Design
Design Stage 3: Working Drawing
Awards
Sustainable by Remote Locations have been in the design and construction industry for over 30 years both locally and internationally. The Housing Industry Association (HIA) which is Australia's largest residential building organisation and the voice of Australia's home building industry has awarded Sustainable with over 60 Australian housing awards.
We have designed and constructed over 20 Recipe Homes to date in rural and city areas, ranging from Townsville in QLD, all the way to Scone in NSW.
Our recipe houses have been highly award winning. Our exemplar award winning houses for each of the Small, Medium and Large Module sizes have been:
Award Winning Small Module House – Tivoli Recipe House

HIA Queensland Greensmart Energy Efficient Home of the Year – 2011
HIA Silver Brisbane/ Toowoomba Custom Built Home of the Year up to $300,000 – 2011
Award Winning Medium Module House – Boonah Recipe House

HIA Brisbane/Toowoomba Greensmart Energy Efficient Home of The Year – 2009
Award Winning Large Module House – Bardon Recipe House

HIA Brisbane/Toowoomba Greensmart Energy Efficient Home of The Year – 2009
For a full list of our awards, please see our awards page.
Construction Delivery
One of the benefits of selecting Sustainable by Remote Locations is that we project manage the entire design and build process, including liasing with and obtaining all other information from external consultants.
The main consultants/services you need are:
Surveyor for a survey and contours plan of your site
Soils Test
Structural Engineer
Building Certifier for building approval
Other consultants and services that you may also need, that we project manage for you are:
City Councils ie Brisbane, Ipswich, Gold Coast, Sunshine Coast, Southern Downs City Councils etc.
Town Planners for Development Approvals
Accoustic Engineer
Environmental Engineer
Arborist
Bushfire Consultant
Time
A Sustainable Recipe house (one of our designs customised for your site) will involve:
Small Module House:

Design Stage – 5-6 weeks (approximately)
Construction Stage – 10-12 weeks(approximately)
Medium Module House:

Design Stage – 6-7 weeks (approximately)
Construction Stage – 12-14 weeks(approximately)
Large Module House:

Design Stage – 7-8 weeks (approximately)
Construction Stage – 14-16 weeks(approximately)
As an example a small Recipe House (Tivoli House) took 10 weeks and one of our large Recipe Houses (Boonah House) took 4 months with 2 months for landscaping.
Costs
Design Costs
The design fees vary for each of the different types of houses and are based upon each individual house and the site location and vary between $10k-$30k.
Construction Costs
Small Module House

(2 bed + study, 1 @ 1/2 bath)
$185k – $285k (guide only)
Medium Module House

(3 bed + study, 2 & 1/2 bath)
$250k – $350k (guide only)
Large Module House

(4 bed + study, 2 & 1/2 bath + 2 living rooms)
$330k and Above (project specific)
Please note these are approximate figures and are subject to your individual design requirements, site conditions, site location, available services (electricity, water etc.), soil type and any other factors that may inhibit or impact upon construction works.
Quality sustainable architecture and design are an investment in your future.
Enquire Now!