Environmentally conscious homes, like this Boonah residence, will not just lower running costs today but are likely to bring in more cash when it comes time to sell.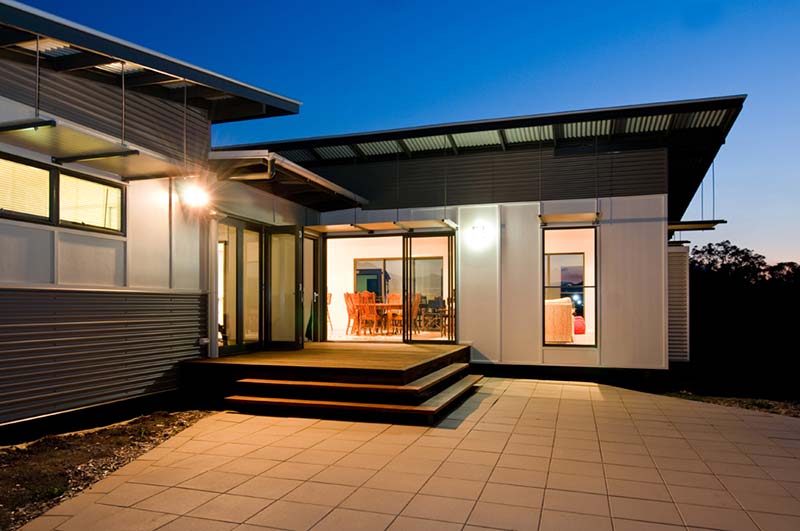 Project manager at construction and design firm Sustainable, Tobias Volbert, said it was increasingly important that a house was economical.
"Houses will be valued on their consumption," Mr Volbert said. "It will be much harder to sell those (older-style homes) in the future because the running costs will be so high." He said there was a perception that environmentally friendly had to be expensive.
"You can have a sustainable home that looks sexy, is functional and affordable," he said.
He said planning was one of the best investments you could make when building or renovating, saving time and money. "Smarter homes and sustainable planning are the way of the future," he said.
Having this home take out the 2009 GreenSmart award for the region was exciting because it was the first of their "Recipe Homes" to win, Mr Volbert said.
Materials used included bamboo floors, poly-carbonate sheeting and Colorbond cladding, to cut timber maintenance costs.
The Sunday Mail – 2010