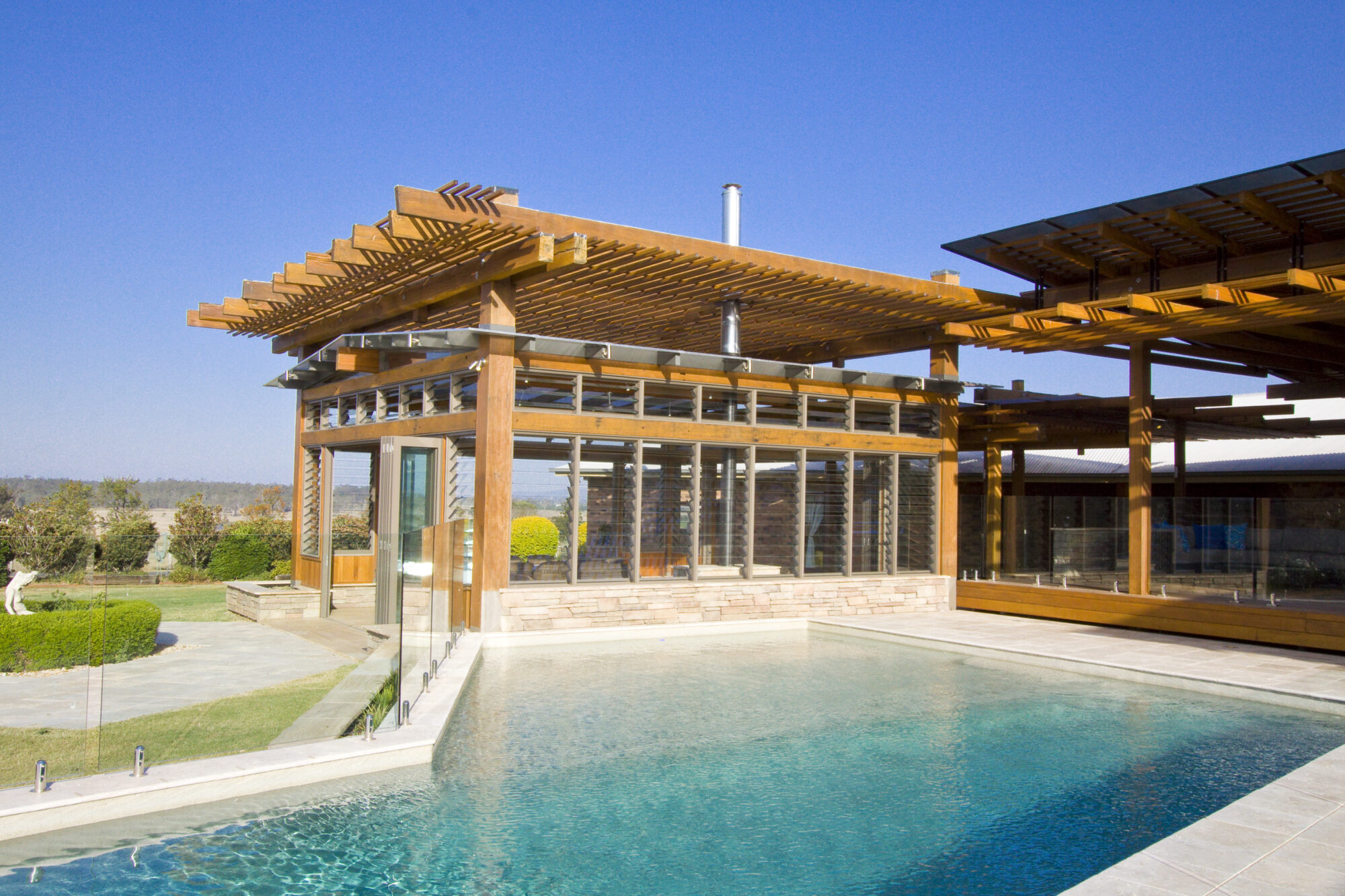 Sustainable's breathtaking eco-friendly home designs simply embrace their local environments.
This stunning family Custom Home located in a vibrant rural town west of Brisbane, features innovative sustainable architecture and true individualism. With its rich agricultural heritage and strong community spirit, the local environment boasts picturesque countryside settings and stunning mountain views.
In fact, this spectacular site is the inspiration behind this striking designer home. Sustainable naturally found creativity in the local landscape, colours and culture, delivering a stylish sustainable home standing in harmony with its natural surroundings.
The key to all eco-friendly home designs is to not only enhance natural environs, but also capture the Client's quintessence and maximise passive site performance.
This timeless outdoor entertainment space is completely tailored to the Client's needs and lifestyle. And, the site's passive cooling and heating elements were carefully considered to establish optimal orientation, roof articulation and material use.
Sensitive design such as this is imperative to eco-friendly homes and to the occupant's overall living experience. Hence, this inspirational outside space effortlessly inspires creativity and social connection, and allows the family to enjoy and occupy the space all-year-round.
The unique Sustainable® Design & Construction package promotes social, environmental, economic and cultural sustainability, placing Client's and their site at the forefront of design inspiration. It is the Sustainable Team's passion and ability to work with local environments to create sensational eco-friendly home designs.
More Information
NEWS Story: Eco-friendly Home Designs
---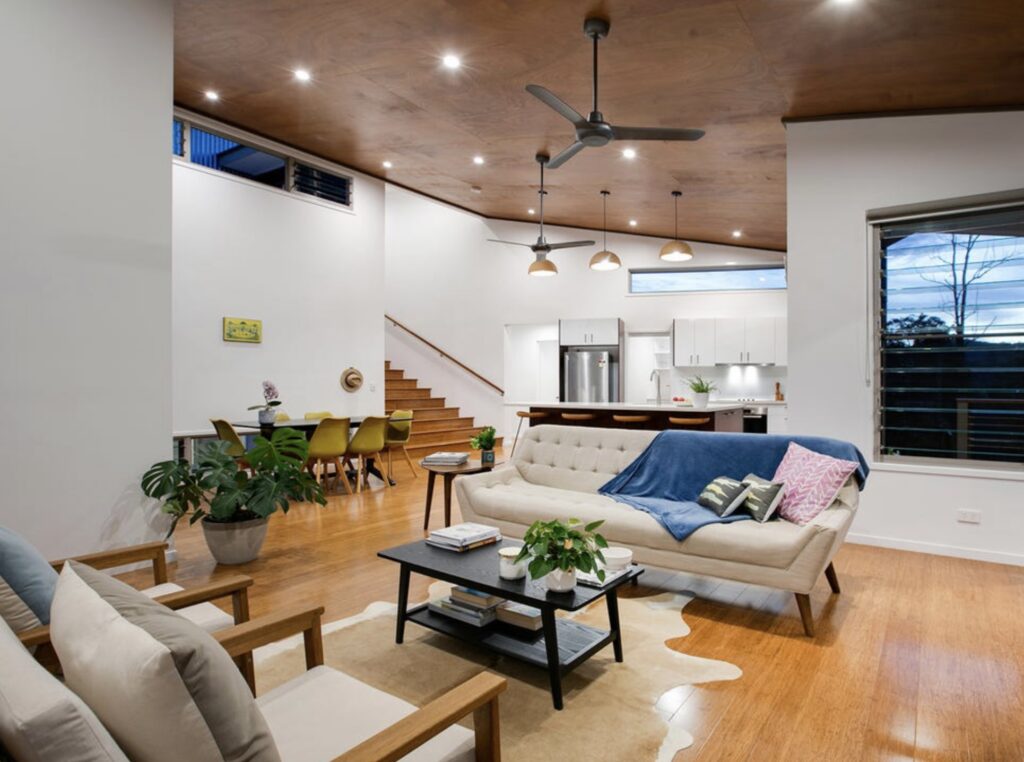 Trusting Clients Inspire Good Architecture! A 2018 Sustainable Custom Home effortlessly flaunts how the power of good architecture creates truly uplifting, inspirational and timeless spaces. Read the full NEWS story here.
---