It is often our most trusting clients who bring out the most creative scope in our in-house experts.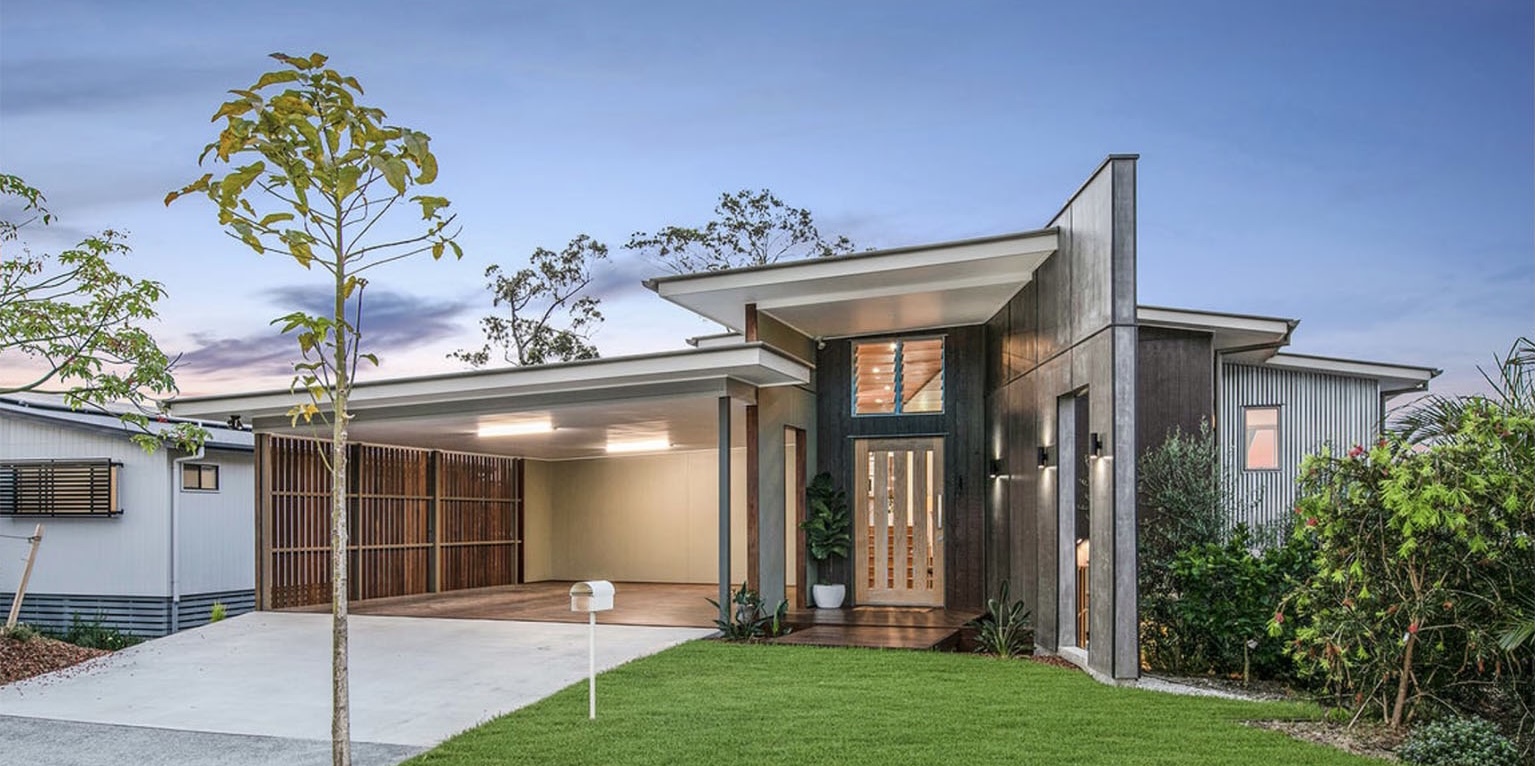 A 2018 Sustainable Custom Home effortlessly flaunts how the power of good architecture creates truly uplifting, inspirational and timeless spaces.
Before Sustainable's valued clients approached the Team in 2017, they were well-aware and following the build process of the 2017 Sustainable Recipe House, The Kingfisher. Impressed with the company's philosophies, the professional couple connected with Sustainable and were quickly underway to build their dream sustainable home.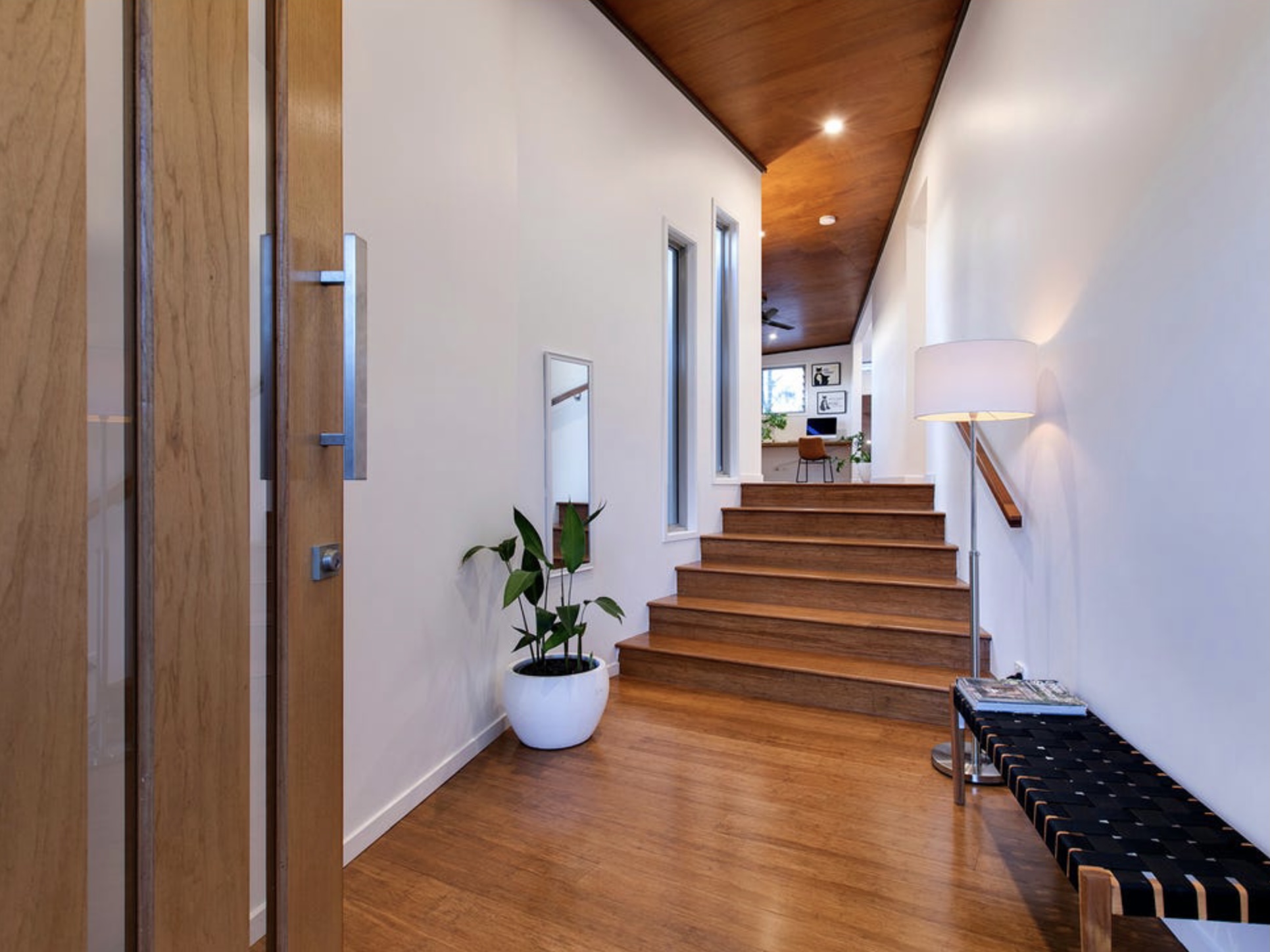 Trust Plants the Seed for Creative Freedom
When our clients approached Brett McKenzie and the Sustainable Team, they had never built a home before. Their life was in Singapore and predictably, they wanted to embrace the "Aussie dream" — a patch of land, their own home and the Hills Hoist!
Having lived in extremely compacted spaces and repressive living, our clients were looking for something different and placed a high focus on sustainability and minimalistic construction. This was one, exciting, but also quite frightening for them because they were used to very small footprints with no back yards.
Sustainable CEO Brett McKenzie said,
It was very important for me in the design process to be able to respect our client's journey, but always adding the inspiration or introducing them to new possibilities of not only creative, uplifting and ambiance of space, but security of place.
Trusting since day one, our clients gave Brett and his Team a lot of creative freedom for a site that required a lot of creative thinking.
As always, there were certain wish lists regarding preferences of spaces to cater for personal needs, but these clients gave Sustainable a very open and refreshingly free scope of what they wanted. This is always Sustainable's clean canvas to express and share our incredible experience and passion to drive outstanding homes.
The Clients let me have an enormous scope in the sense of Design, so I really cut loose a little bit!" This was unexpected, but also quite refreshing for a couple that were understandably anxious and vulnerable to the experience.

Brett McKenzie | Sustainable CEO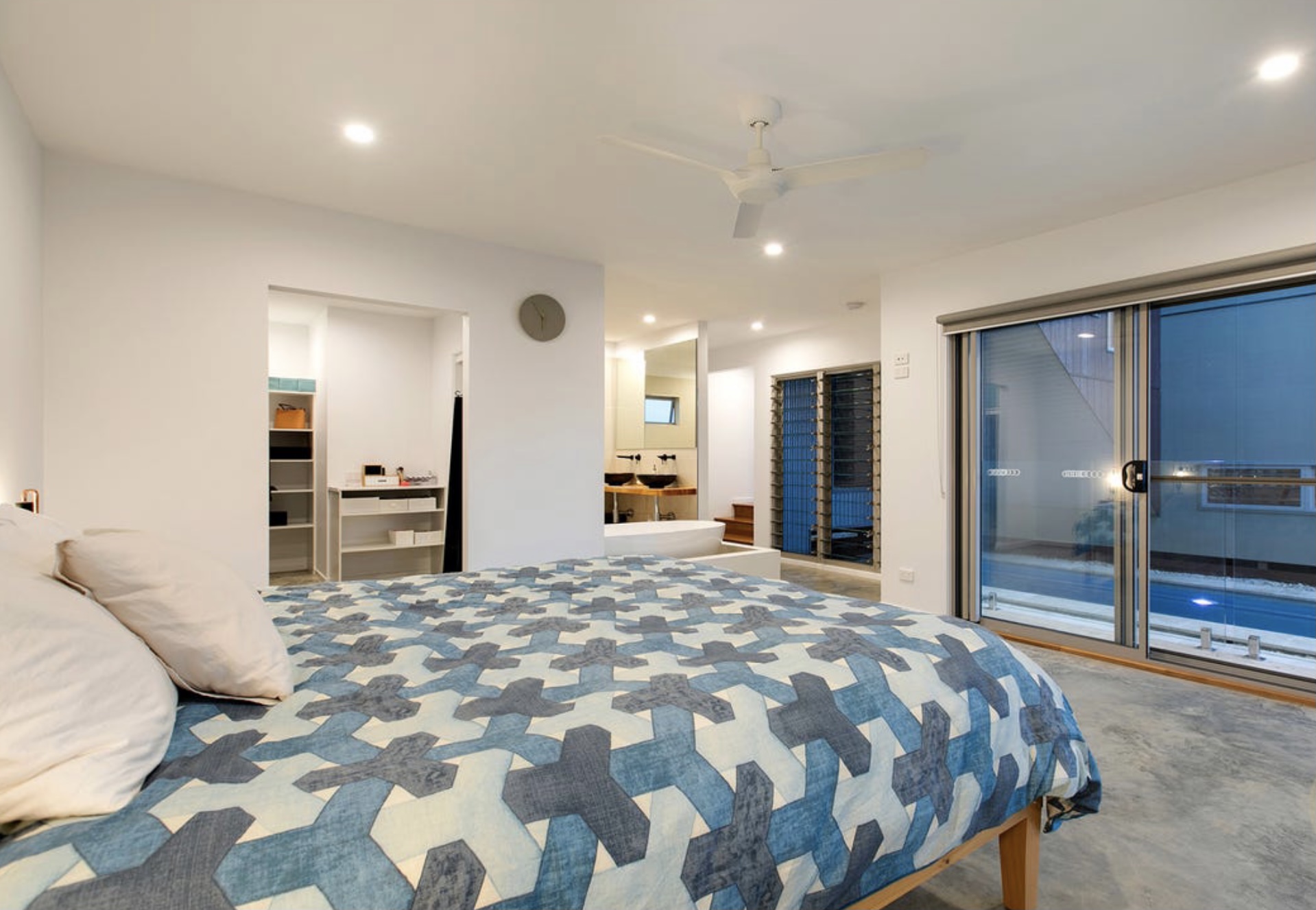 Untamed Sites are the Most Powerful
Our clients had bought a block in Upper Kedron and were told by project builders to buy a flattened block with retaining. For most residential developments, flat blocks are necessary, but for Sustainable we believe that flattened sites kill the character, atmosphere and natural power and energy of the site. (It also increases costs!)
Brett McKenzie describes how his Sustainable Team approach flat sites:
When they flatten a site like this one was, it takes the natural power away from the site. We actually recreated contours within the site to embrace it's power again.

I wanted to get the flow back into the site and almost recreate the contour with the design.
The home is empowered by the recreated contour coming up off the road, flowing up into an upper level and flowing back down to the back level of the home. In doing so, Sustainable created an undercroft, which is a shaded and sheltered area above where the pool and courtyard now sit.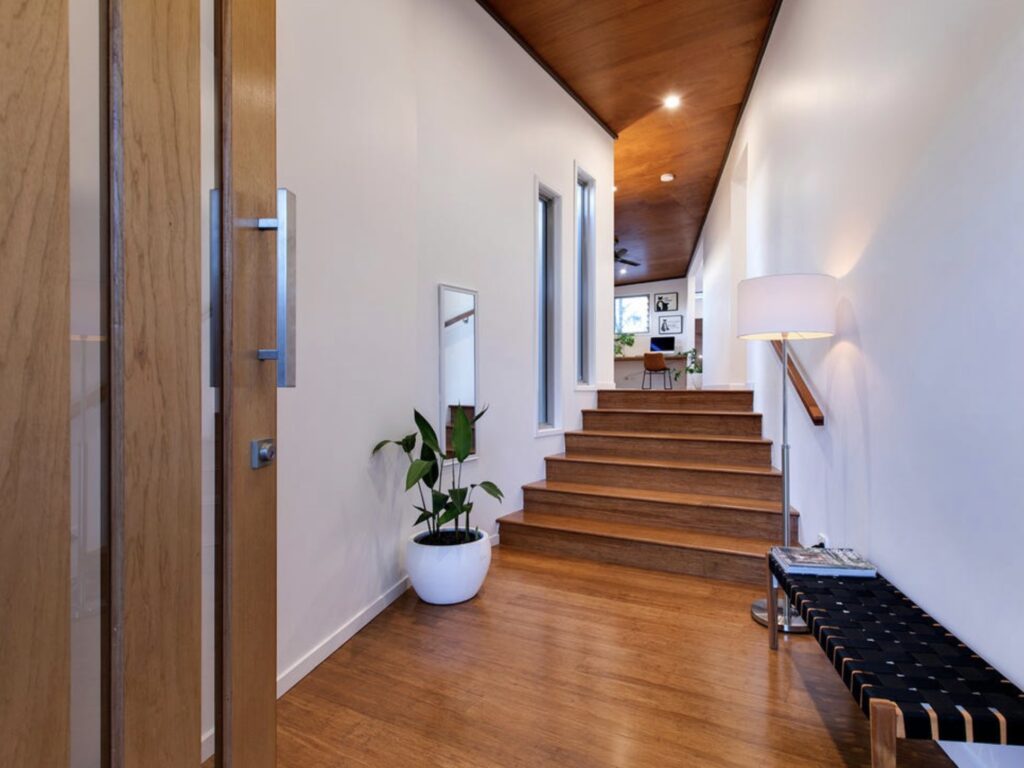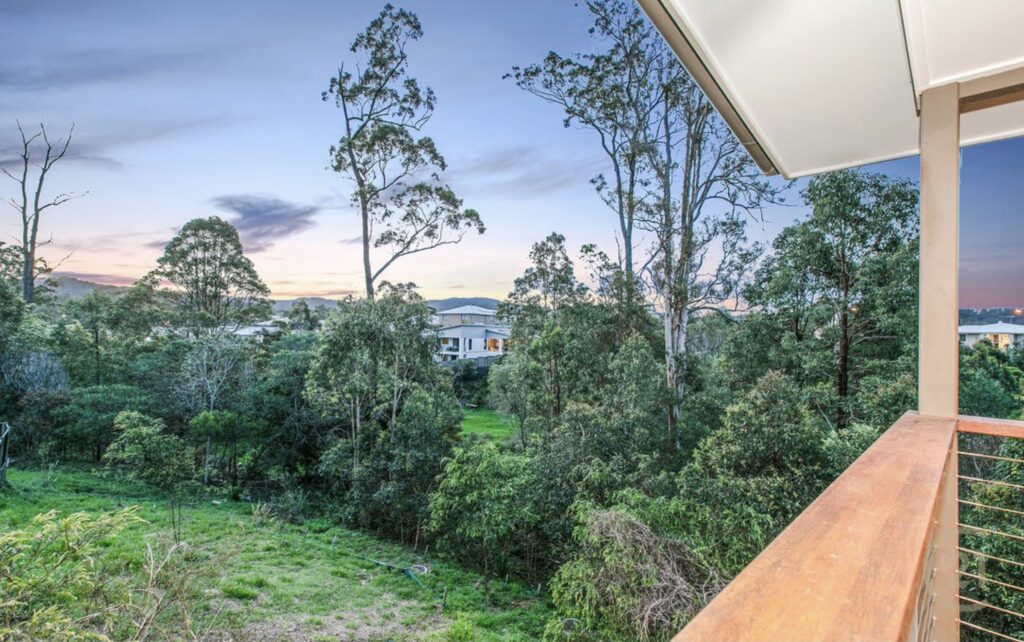 The Beauty of Floating Architecture
The home also boasts a strong connecting blade [wall] that goes through the middle of the house, creating floating architecture.
I had a strong connective blade running through the middle of the home, getting the architectural features of the house to feel as though they hovered off of it.

As you move through the house you walk underneath the blade like an arc, moving from one side of the blade to the next as you move from the front of the home to the back.

The beauty of it is that you don't even realise that you've moved from one side of the house to the other. It's a bit surprising when you do realise.

Brett McKenzie | Sustainable CEO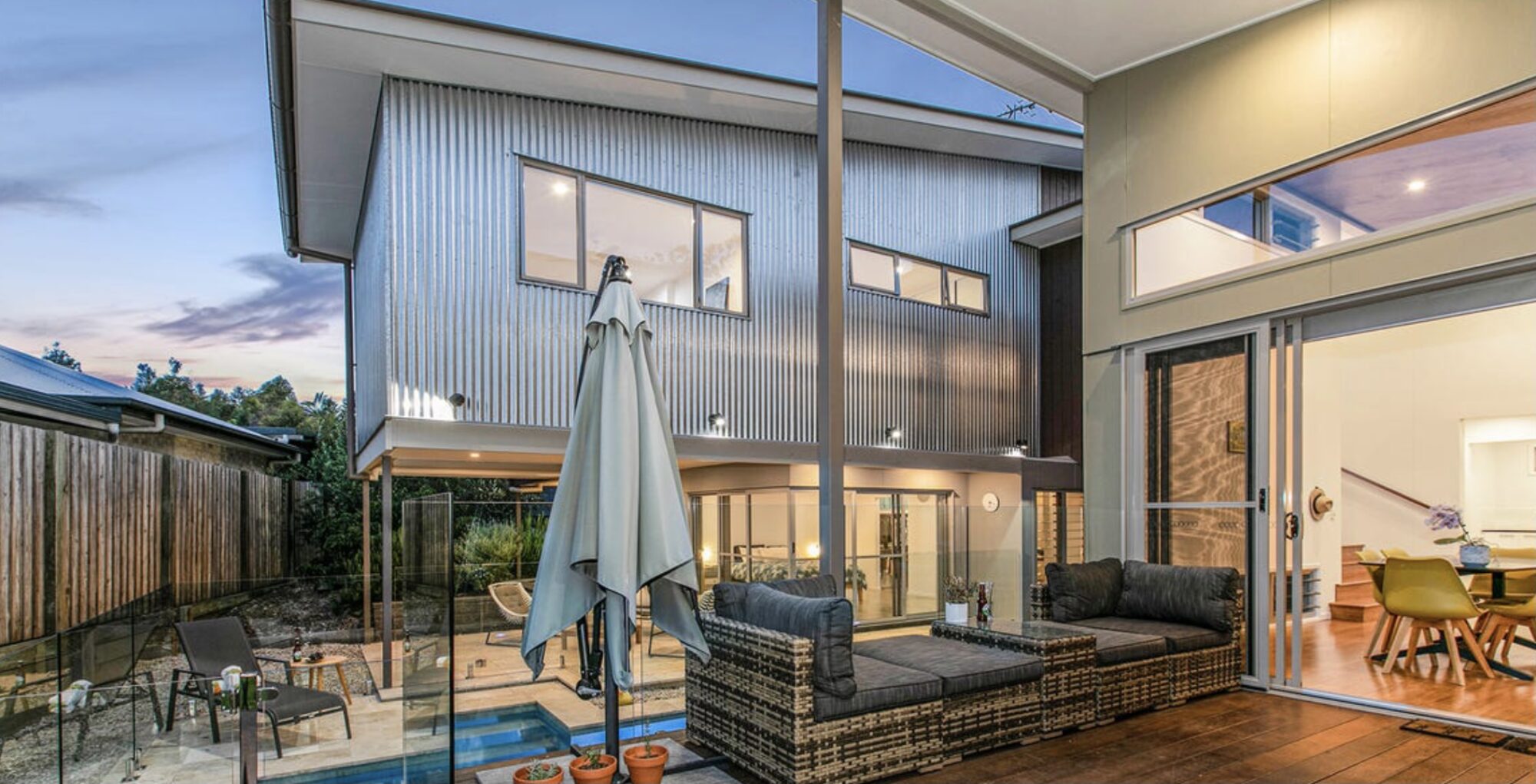 Pushing Boundaries in Passive Design
As Sustainable leads in sustainable Design & Construction, Brett shares how his Team is continually exploring new ways in which to push the boundaries of passive design with this 2018 Custom Home.
The challenge for us was that the block had the retainer wall, so it was restrictive on how far, or as much of the block we could go back on and explore.

For the project market, the challenge is the contour. And, the clients wanted a pool so we had to think where do we put the pool and how do we make that the really passive and powerful region of the home?

By putting the pool in the middle of the house makes it extremely passive, because amazing breezes come off that pool, go through the breezeway and into the living room and bedrooms.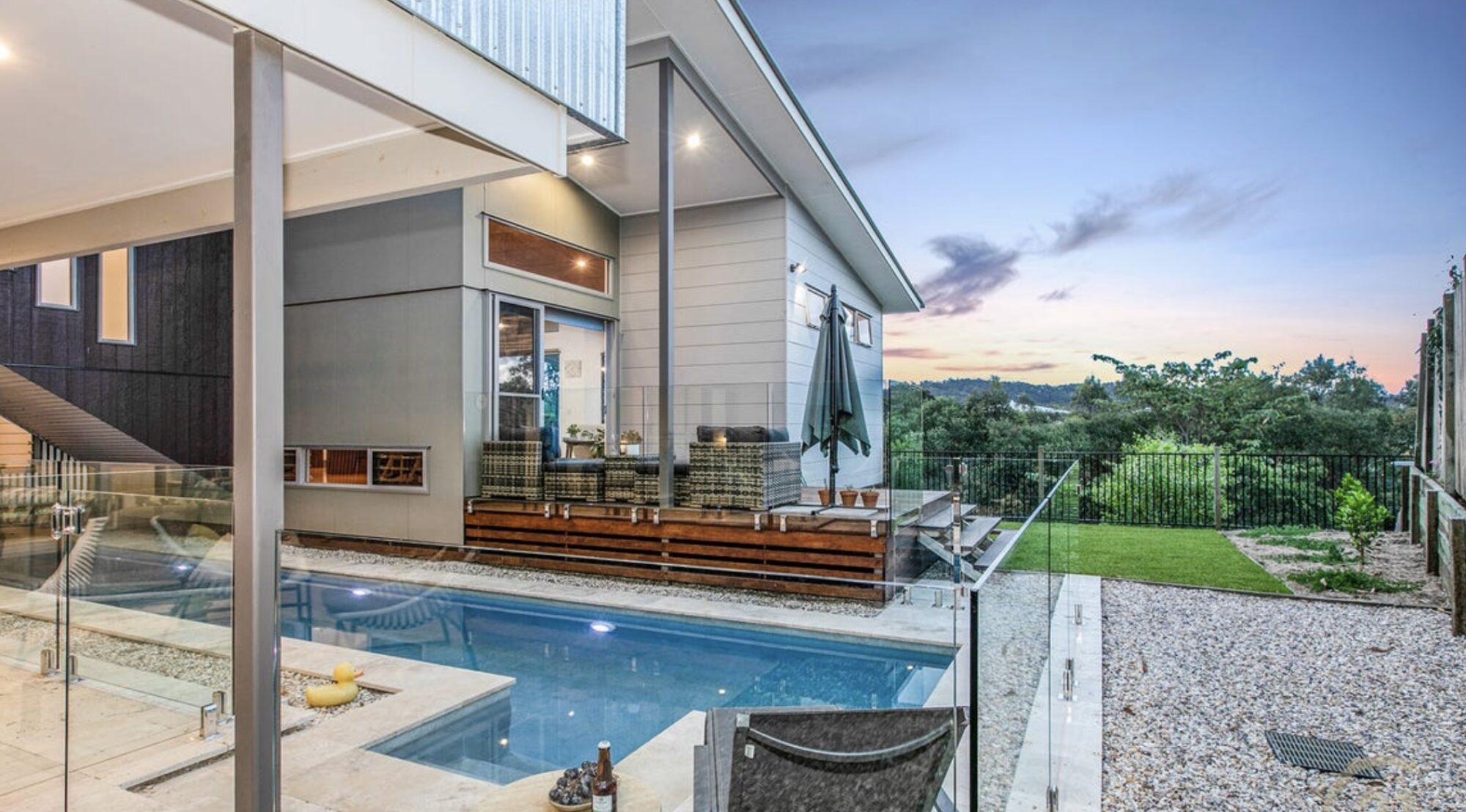 The Key to Good Architecture
Of all the spectacular and passive spaces within this Custom Home, Brett noted that the most inspirational space is the living room. He describes it as being embracing, yet very open and continually uplifting.
"It's just so uplifting. It captures and protects. It gives them privacy and ambiance, but a vulnerability because it is so open."
I believe that is what good architecture does — it is simple, it responds to the land whether it is restrictive or inspired, and good architecture must provide an ambiance and vulnerability that is timeless in form and spirit.

I believe the key in being able to continually create these spaces for our clients is to respect where the clients have come from [usually quite restricted and secure], and create spaces that are not too open, too vulnerable, or too overwhelming, but just enough to reflect the introduction to all of these experiences subtly and unsusceptible.

This magnificent home definitely provides that security and opportunity of space with an uplifting but creative embrace. Every time you walk into that space it's definitely spiritual.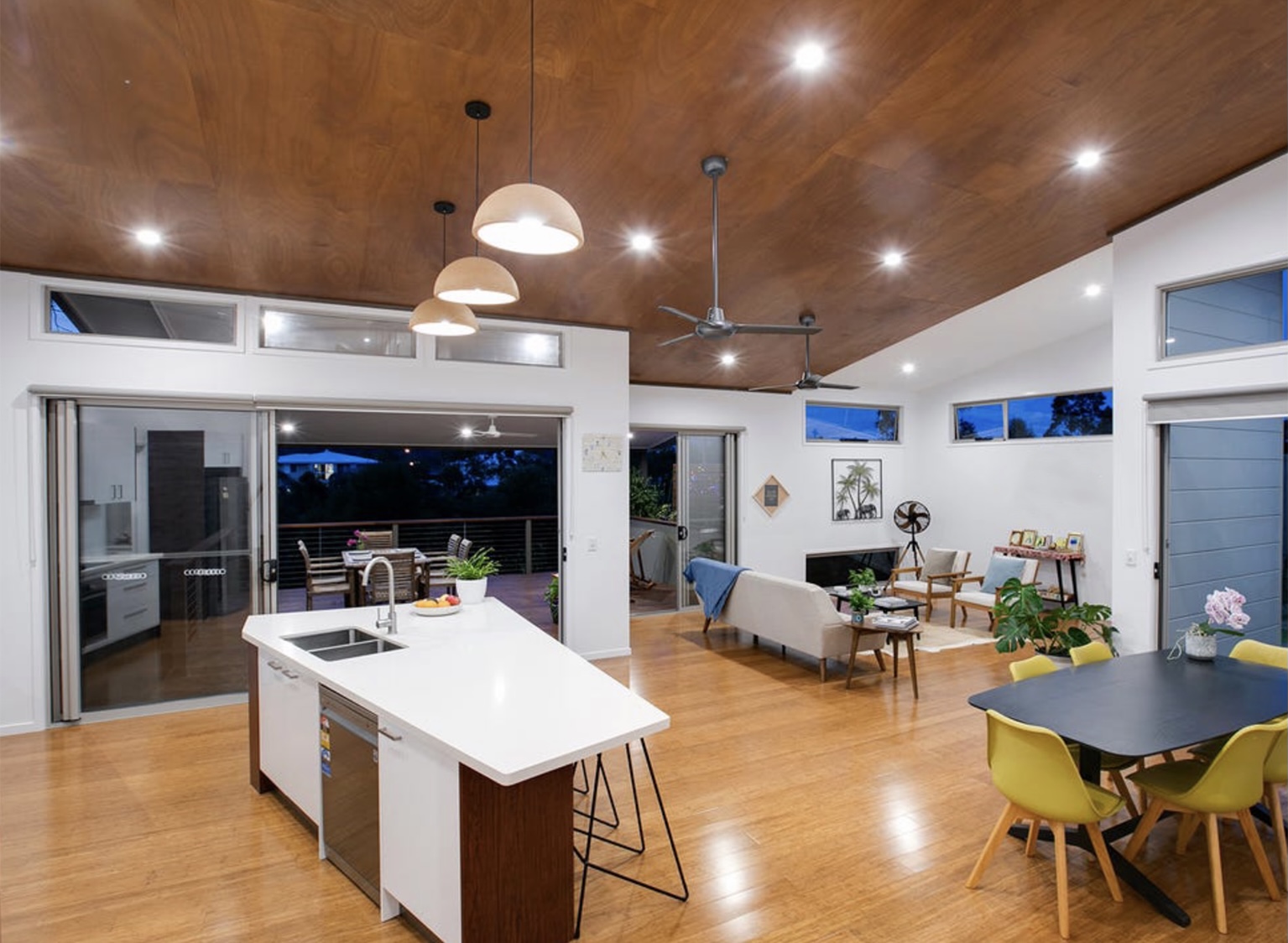 Incredible outcomes in advanced sustainable living requires an enormous level of trust from our clients, which was certainly received with this 2018 Sustainable Custom Home.
"It is profound that our most awarded homes are always those where our client's had strong, relaxed trust in our experience and creative strengths to create amazing homes of timeless space."
I'm not sure if the client's strong trust in me was because they had never built a home before and did not have the confidence to specifically outline what they wanted, or, and what I truly believe is that they had a high level connection with me. They were very empathetic people, and so their connection was genuine with me. Our connection was in honesty and that built trust very quickly.

Brett McKenzie | Sustainable CEO
It was wonderful working with our clients to build such a creative and beautiful space, and it is fantastic that we have established such a strong relationship that the Sustainable Team are now currently well underway with future projects with them in 2022/23.
Congratulations! The Sustainable Team thank you for your trust.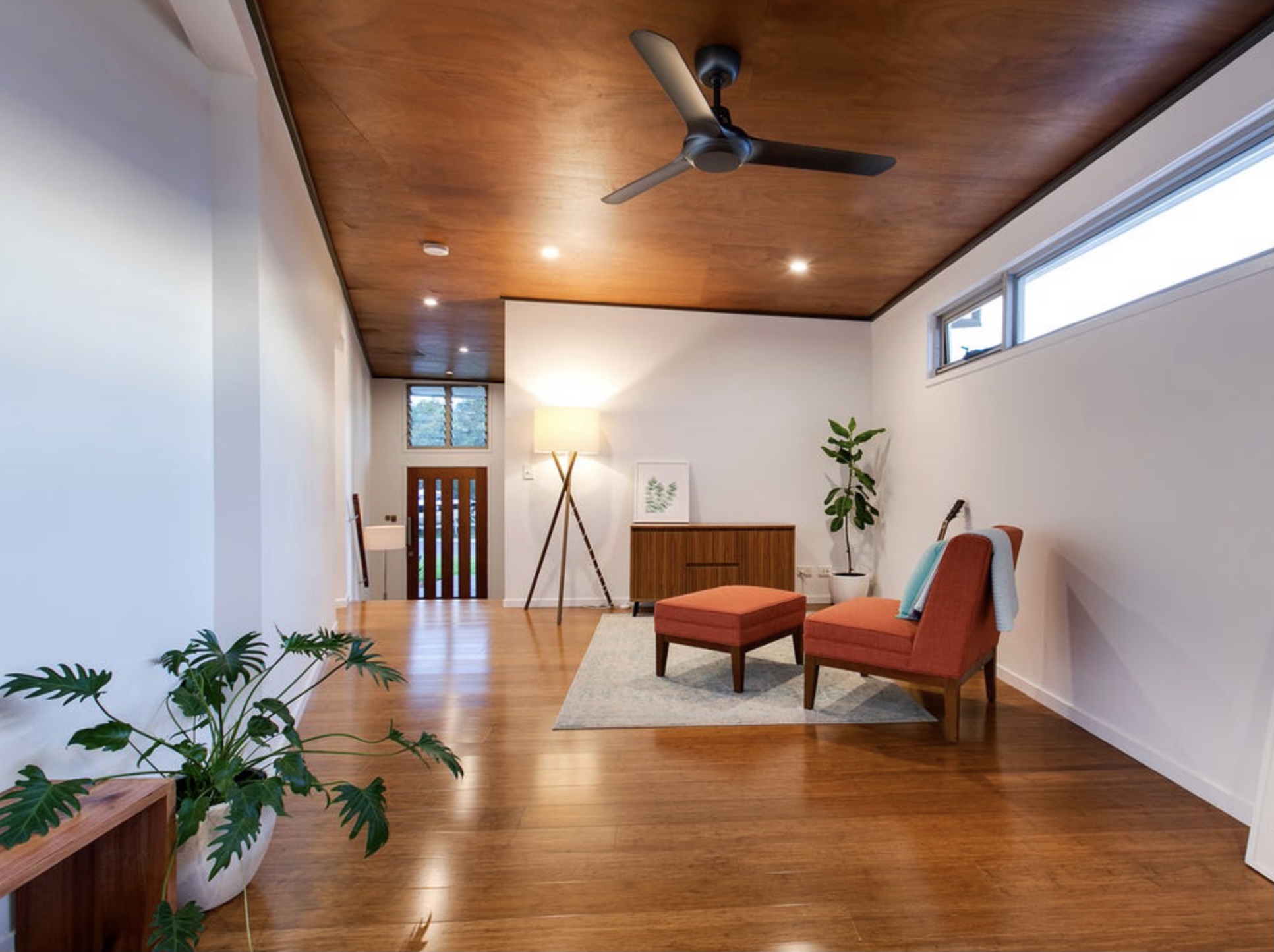 Sustainable are the leaders in sustainable Design & Construct and remain committed to our belief — "By creating better buildings, we create better people."