An unexpected client enquiry invited Sustainable® CEO Brett McKenzie to walk back in time to reflect on one of our finest Custom Design homes, located in idyllic Pullenvale.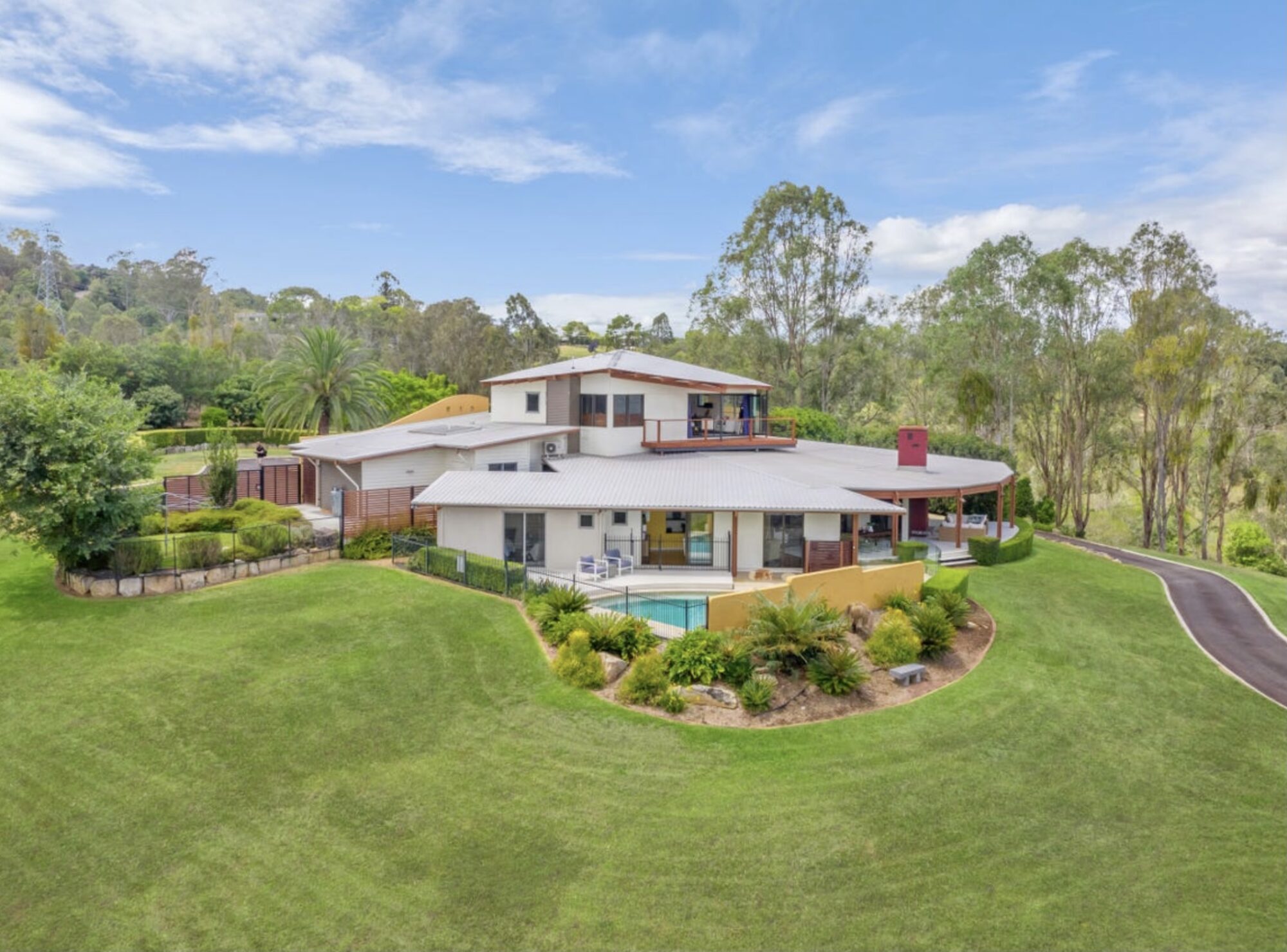 Some weeks ago, Sustainable® received quite a unique enquiry relating to a Sustainable® Custom-built Home from almost 20 years ago. Brett explains it as if he was returning to meet a distant family member.
For me, it was like coming home. It was just amazing to walk into the space and go, WOW! It was, and still is, at the edge of passive design and timeless space. Uplifting Architecture never loses its Spirit.

Brett McKenzie (CEO)
The home was recently purchased by a wonderful family who approached Sustainable® throughout the month of August. Inspired by the property and the home's obvious design credentials and distinguished detail, the owners wanted to maintain the unique structure of the existing building. Therefore, they sought out the Sustainable® Team (the original design and construction team who created the home) to gain valuable advice and engage with the Sustainable® process for their proposed Retrofitting and minor maintenance project journey.
It is a very functional and spacious house, and we were keen to maintain those attributes. Also, when we upgrade the home we want it to remain true to its roots, so we chose future work to be done by the company that originally built the house, to retain the same quality craftsmanship and to operate and to prepare it to meet our needs over the next 20 years.

R. Wilson
We wanted to retain the principles that guided the original build. The building has unique features that we enjoy but the previous owners has a different lifestyle and family dynamic. The flow and open spaces are multifunctional so it can be adapted to meet our needs while retaining the eco-friendly design and features. For example, converting water feature into additional deck space enhances the outdoor living. Sustainable Retrofit design and concepts fit well with what we want to accomplish.

B. Wilson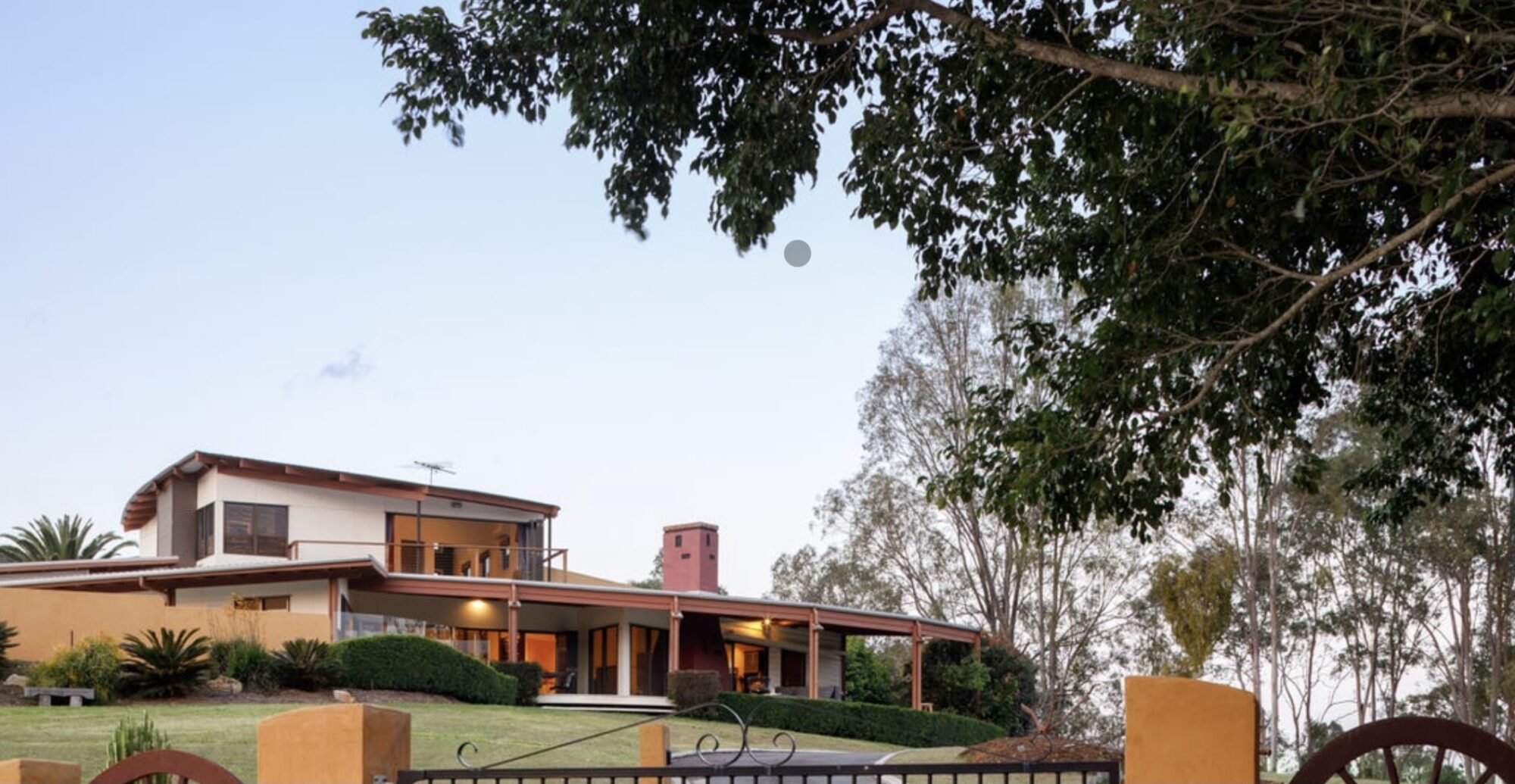 The Sustainable Needs & Site Analysis® meeting allowed Brett to reflect on a home that helped build Sustainable's early foundations, specifically reflecting on the importance of the initial Planning & Design process.
Brett shares that the creation of this timeless Architecture has always been about sensitive design, with total respect of and inspiration from the chosen site. Dovetailing Sustainable® lifecycle modelling specific to a targeted demographic, together with the guidelines of the specific site location, orientation, elements, vistas and characteristics, is essential to the process. This procedure allows the Architecture, during its subsequent life, to be easily adapted if required because the purpose of use was so accurately targeted in the Planning & Design phase, some 20 years ago. Brett describes the Sustainable® Home Design & Construct, if adopted and followed with commitment, as "Bullet Proof".
Consequently, the superficial — "I am not sure about that colour, I want to change that window to a door, we want the light layout and patterns adapted, we want to extend the deck, etc." — does not matter, because it simply does not require major interactions. It is essentially only a taste; a personal interpretation of an existing space and adapting needs.
With over 39 years of industry experience, Brett explains that the key to any Home Design & Construct is to be able to capture lifecycle sustainability — i.e., the personality, the purpose and the targeted demographic occupant age variations, migrations and further needs — even when resale is a factor.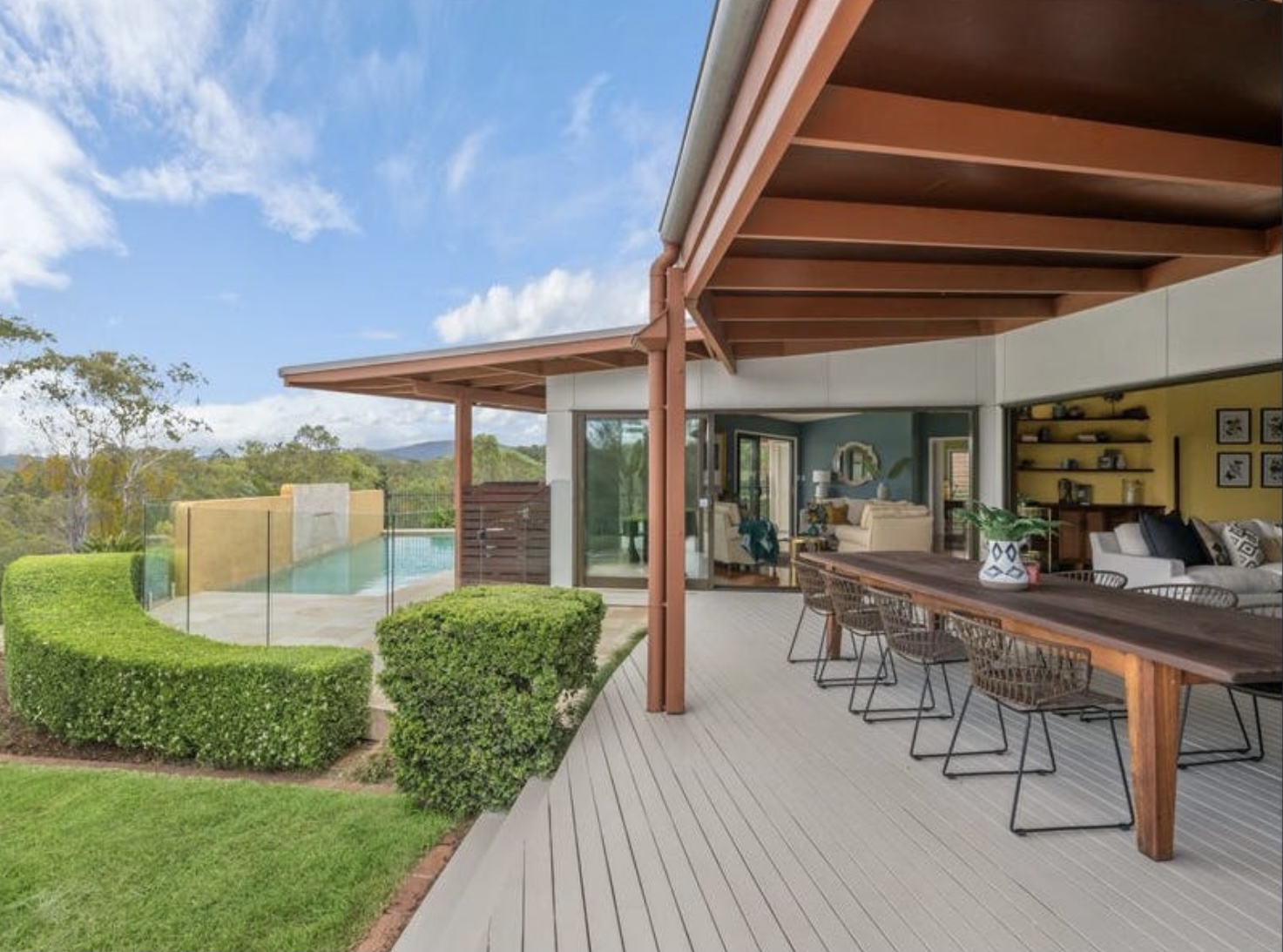 Sustainable's earlier Custom Design homes, such as this beautiful home, set the foundational inspiration and projection of Sustainable's 25+ year success. It is quite a rare experience to be able to go back to those early beginnings and reconnect with the essence of Sustainable's purpose.
It was a real delight to have that architecture reinvigorate and deliver that inspiration, said Brett.

As I knew it would be, it was inspiring, and you get that every time. So whether it was when we first built it or in the next 20 years, when you walk in that front door you get presented with the Architecture. You know it's special, you know it's timeless, you know you're in for an experience, and it continually delivers right out to the Grand Finale of the back deck as you look out to the blue silhouette of the magnificent Border Range Mountains. It's just amazing. And that is still there even 20 years on. Still living and breathing as truly Sustainable Homes do.

For me, it was really inspiring to be able to do that. How fantastic to have such a respectful and loving family acquire and be custodians of the home now. They are sensational people of great integrity, so fitting to have the home regifting to a wonderful family.
---
Sustainable "Bringing the Built Environment to Life"
If the built form is not inspiring and of strong character, if the space is not living and breathing, the occupant's lives will most certainly be a direct reflection of that space.

CEO Brett McKenzie
---