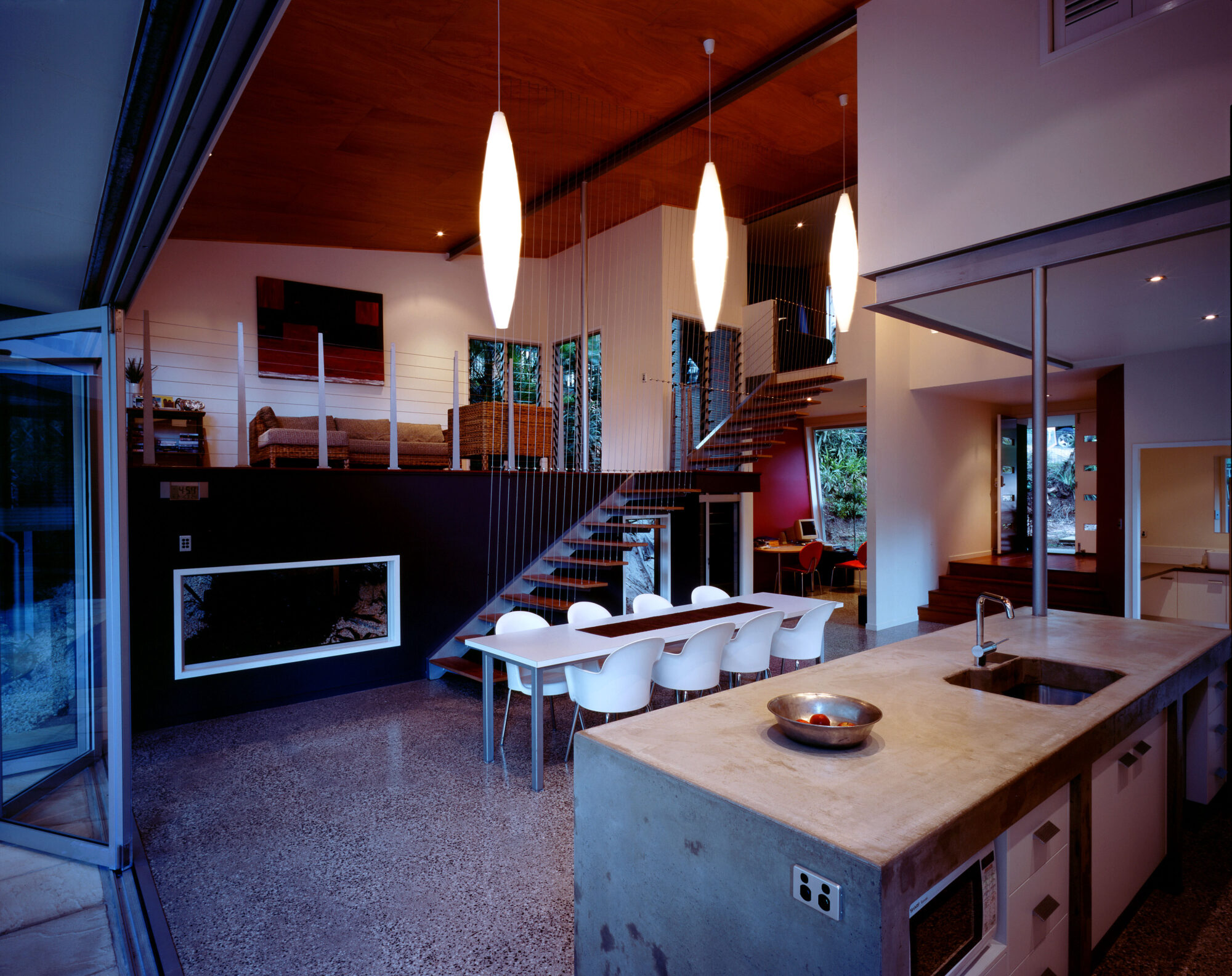 The client's design brief was to create a low energy eco house designed for a sophisticated but simplistic lifestyle. The design inspiration was based on one's original impression of the site: intrigue, relief and seclusion in a mature garden.
The house design captures that intrigue by way of a captivating roof structure, which delivers a sense of journey by a horizontal roof plate punching straight out of the front facade.
Inside the multi-level three bedroom home there is an overwhelming sense of volume, delivered by the unobstructed view throughout the home.
Suspended platforms hover in the refreshing but simple void space and highlight the alluring feel of the home.