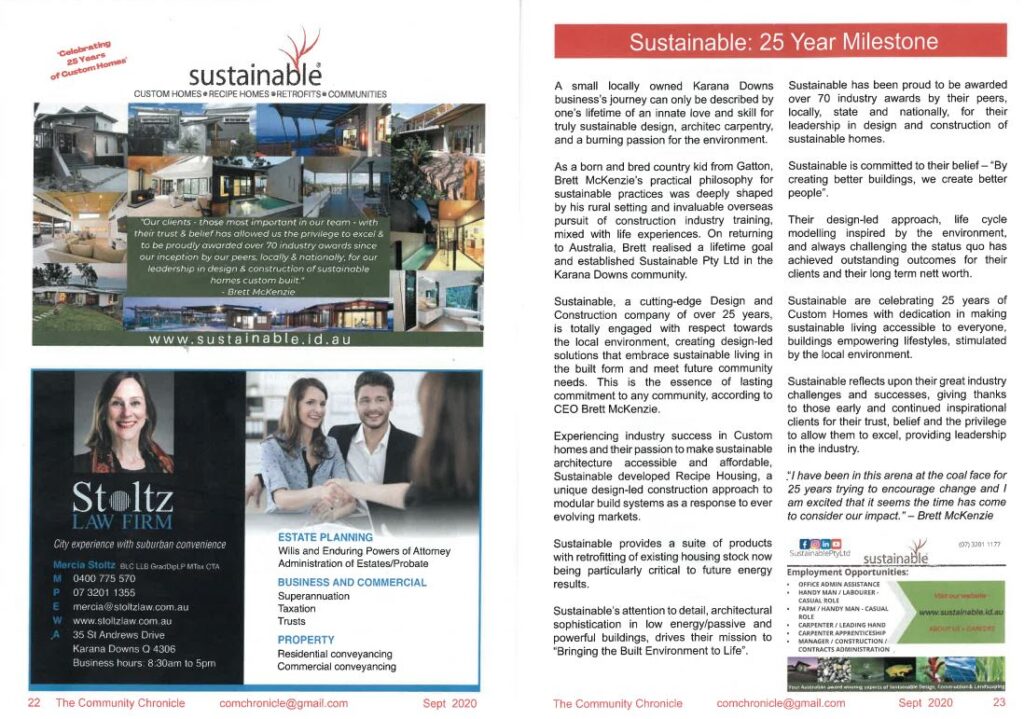 It is definitely celebration time this Monday for the Sustainable Team!
This morning we came in to work to receive our 25 Year Milestone feature in The Community Chronicle. This year, Sustainable is celebrating 25 years within the building and construction industry. We are so excited that we get to share our story with our local community!
Share in our celebration by joining us for the rest of this year. Keep up to date with our latest and greatest stories via our social media platforms – Instagram, LinkedIn & Facebook. Also, don't forget to check our website space for more exciting Sustainable news.