July 8th – What a great night for the Sustainable Team and our valued repeat Clients!
Nominated for Excellence in Sustainable Living, Sustainable by Remote Locations are thrilled to say our spectacular McLaughlin Home brought home a victory!
Being recipients of Dual 2004 QMBA Awards for Vicki and Darren's first Sustainable home, it brings us great pride to once again be able to share this exciting achievement with such valued and long time clients.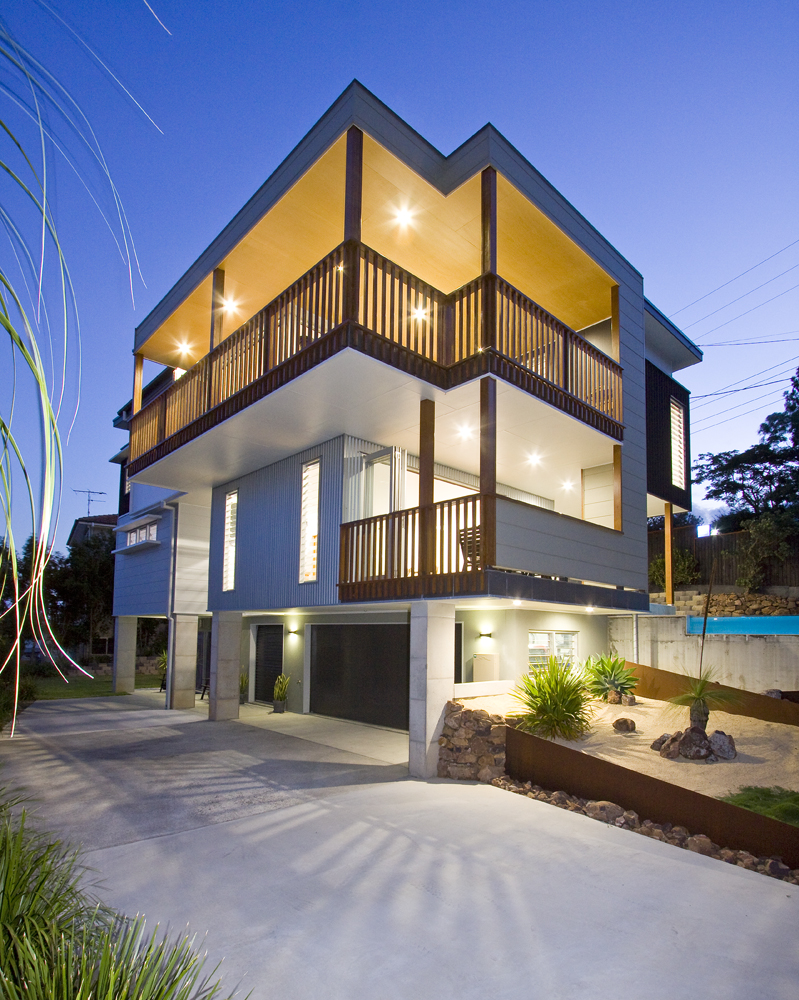 About the McLaughlin Home
The McLaughlin Home displays our strong Sustainable philosophies, attention to detail and sophistication, which has allowed us to lead in the 'design and construct' arena of low energy/passive powerful architecture and is showcased in this stunning home.
The home is uplifting, comforting and perfectly suits the lifestyle of Vicki and Darren, who expect and respect their visitors and family's need for space and enjoyment!
The McLaughlin home is a monument of individualism and a place of refuge, while offering a solid family foundation to encourage a simpler and more honest society!
And WOW! What about that view! So close to the city you can almost touch it!!!