Recipe Housing is a design and building approach by Sustainable that considers elements of the building site and building pods as "ingredients" for truly sustainable homes. 
Just like a baking recipe, Recipe Housing adapts the ratios of site and design 'ingredients' to respond to each site and client requirements.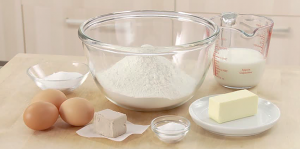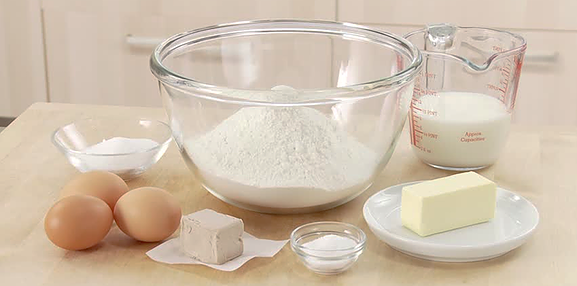 Butter, sugar, flour, eggs, milk.
With these 5 ingredients you can make a range of treats from pancakes, waffles, cookies or cake.  How?  Simply adjust the ingredient ratios!
5 Design Principles of the Recipe Housing Approach
Every Recipe House design and construction is based on the following 5 principles:
Site Specific –  Designs respect the site, consider orientation, work with the existing topography and utilise views/vistas.
Individual –  Designs reflect individual wants and needs (current and future.
Environmentally Responsible –  Designs utilise sustainable materials and seek to minimise waste.
Optimal Performance for the Life Cycle –  Designs consider universal design principles to ensure long term access. Material choice consider long term maintenance. Designs offer flexibility and adaptability to provide multi functional living spaces.
Attainable and Affordable –  Design and build are time and cost effective, and sustainable elements within the home provide long term cost savings on energy consumption. Home owners save money now and into the future.
The result is individual, bespoke homes and communities that respond and reflect to their environment whilst delivering high environmental performance over a 25 year life cycle.
With over 70 Australian housing industry awards, including Australian Greensmart Energy Efficiency awards and Greensmart Home of the year awards, Sustainable is recognised as a Queensland leader in affordable, environmentally friendly and bespoke homes.
Why select our Recipe Housing approach?
Recipe Housing offers an affordable solution for building environmentally friendly, personalised and bespoke homes that reflect the Queensland and North East New South Wales lifestyle.
The Recipe Housing approach delivers a range of benefits that can be applied to a single home build, cluster of residential homes on the one block, or a community development.
These benefits are best summed up as:
Flexible   Pod approach means the size and placement of pods can be adjusted to meet site constraints and maximise sustainability outcomes for years to come.
Economic Outlay   Recipe Housing seeks to sit within the existing environment, reducing the need for initial earth works and retaining walls, and the design approach of the pods creates excellent economy of materials.
Time Efficient   Pod approach allows for rapid builds meaning you are in your home sooner!
Individual   No two sites are the same; no two families are the same; and therefore, no two Recipe Housing homes are the same!  In addition to designing to fit to the site, Recipe Housing offers a buyers a range of pod configurations, exterior facades, and roofing.
Economic Running Costs   The embedded sustainable design of Recipe Housing reduces the living costs over the life cycle of the home.
In short, our Recipe Housing approach is able to adapt to your site and preferences, no matter how difficult or varied, and delivers an affordable, beautiful home that reflects and responds to its setting.
For example, using the same number of pods and thus square metres for living and sleeping, this home can be configured in multiple ways to step down a sloping site, to take advantage of those views, or build beside that great tree.
Recipe Housing offers an affordable solution for building environmentally friendly, personalised and bespoke homes that reflect the Queensland lifestyle.
Got Questions?  We have answers.
What is the Recipe Housing approach?
What are the Recipe Housing Sustainability Principles?
I have a difficult to access or sloping site. Can Sustainable help?
I want to build more than 1 house on my block.  Is Recipe Housing suitable?
I want more information on the costs and process.  Is that available online?
Ok, I am ready to start my own Recipe House.  How can I express interest?